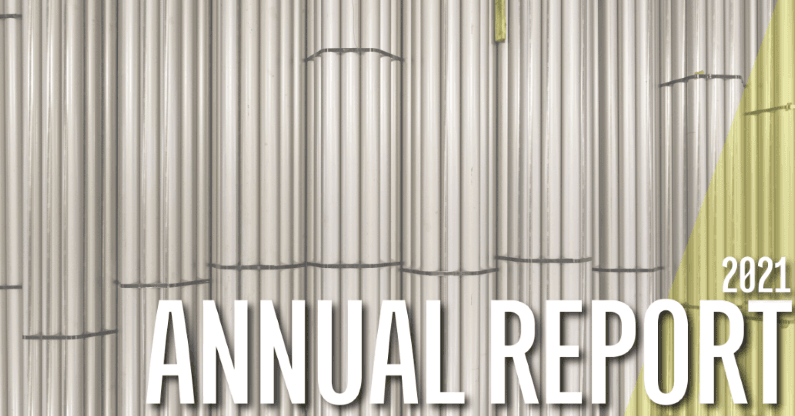 2021 marked another milestone year for growth and investment in large diameter tube bending for Lincoln Industries to support growing demand in the heavy-duty truck industry. Lincoln Industries is well-positioned for future growth with the arrival of a second fully automated large diameter tube bending cell. The first of the Crippa cells were installed in 2019. With the development and efficiency of the first fully automated cell, it was apparent that a second cell was a wise investment.
The journey began over 15 years ago, with Lincoln Industries becoming a Tier II polishing and plating supplier to a major OEM customer in the heavy-duty truck industry. As Lincoln Industries' performance and capabilities improved, so did the growth opportunities. It became a strategic decision to vertically integrate tube bending, leading to other tube bending and fabrication opportunities. Today, Lincoln Industries supplies various solutions to truck customers, including stacks, multi-bend elbows, under cab exhaust tubing, insulated exhaust tubes, bumpers, grille surrounds, engine coatings for corrosion, and insulated coatings for engine components.
Lincoln Industries' tube fabrication capabilities and capacity broadened when acquiring a small tube bending facility in Minnesota in 2015 and a facility expansion in Lincoln, Nebraska, in 2019. The two automated bending cells complement other assets to support the truck industry, including two multi-stack CNC benders, four other benders and supporting end forming and welding equipment.
"A major reason for the growth and evolution of this segment is the positive relationships with our customers and our expertise to offer design input and solve their challenges and our ability to meet quality and delivery expectations," according to Eric Jacobs, Director, Truck Accounts.
"We're leading the industry with the latest tube bending technology. We have an advantage with advanced technology at scale by expanding our tube business," said Bill Ellerbee, President.
The new automated tube bending cells begin with 20-foot-long steel or stainless steel tube in diameters of four to five inches. The tubing then goes through multiple operations, including cutting, bending, and swedging, with a significant percentage requiring polishing and nickel-chrome plating. As a result, Lincoln Industries is the only company fully integrated with a large diameter tube exhaust business, offering fabrication, polishing, plating, and insulation.
According to Chairman and CEO Marc LeBaron, Lincoln Industries' success results from focusing on quality and delivery. "Performing at a high level is always important, especially for our work with our truck customers," LeBaron said. "If our experience tells us anything, we must continue to improve. Our future is bright with the talented and dedicated people working in our truck value stream. I am proud to work with them and have the opportunity to recognize all of them for their successes."
Read more stories from Lincoln Industries in our 2021 Annual Report.