We improve the life and quality of key products
Corrosion and wear can reduce both the quality and life of integral products or product components. At Lincoln Industries, we offer many protective finishes that extend the life of products and prevent warranty claims. Our innovation team has developed new technologies that provide enhanced corrosion and wear resistance along with other important attributes such as the ability to use light weight alloys, increased lubricity and friction reduction. We currently work with customers in agriculture, heavy duty truck and engine markets to maintain the long life and quality of their products. We work with many of our customers at the design phase to determine the solution that best fits their needs. 
With an onsite testing lab and a specialized team of engineers we are able to validate these solutions through extensive testing that meet OEM standards.
Below are some of the primary attributes of our protective solutions:
Wear resistance
Corrosion resistance
Water repellent
Friction reduction
Lubrication
Replacement of e-coat
---
Contact Us
Lincoln Industries
Business Development Team
sales@lincolnindustries.com
---
ArmorLinc®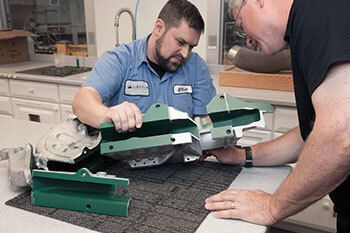 ArmorLinc® technologies solve many protection and functional challenges. These technologies enhance the quality, performance and life of products. Each proprietary ArmorLinc® technology serves a purpose in one or more of these areas: wear resistance, corrosion resistance, friction reduction, lubricity and more. These technologies are used for functional applications in agriculture, heavy duty truck, energy and automotive. 
Lincoln Industries offers extensive lab testing per ASTM standards and OEM specifications. Specialized engineers can provide customizable solutions for any protection and functional challenges. Download more information.
| | |
| --- | --- |
| ArmorLinc® Technologies | |
| ArmorLinc® Vault | Friction reducing and corrosion resistant polymer coating that can replace e-coat. |
| ArmorLinc® Fortress | Rack zinc nickel finish with better corrosion resitance than zinc. |
| ArmorLinc® Fusion | Diamond like carbon coating with high wear resistance. |
| ArmorLinc® Combat | Thin dense chrome finish with low deposit thickness, wear resistance and high lubricity. |
| ArmorLinc® Shield | Electroless nickel plating with high wear and corrosion resistance. |
| ArmorLinc® Pheonix | Thermal spray with characteristics similar to hard chrome. |
| ArmorLinc® Guard | Hard chrome finish that reduces friction. |