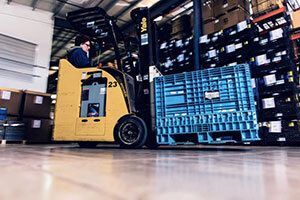 We manage global supply chains
Managing global supply chains has long been a part of Lincoln Industries' core capabilities. Being able to provide comprehensive solutions starts with a strong supply chain. Through years of experience, we've acquired the resources, connections and expertise to effectively establish strong supply chains around the world and in turn improve the quality, delivery and cost of products to our customers. We are always improving and adding suppliers to our supply base to better support our strategic customers.
We offer Tier 1 services to our customers where we address any issues using our developed suppliers and sell a part to the customer that is completely managed by us.
We provide solutions that consolidate the supply chain, drive improvement and offer optimal value for our customers through:
Early supplier design involvement
Cost improvements
Risk management
Lead-time reduction
Contingency plans
Service parts supply management
Hosted supplier conference
Multiple material, product and assembly options