Our innovations give customers a competitive advantage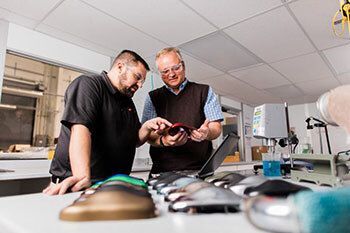 An innovative spirit has long been a part of Lincoln Industries. Today, we have a formalized innovation department that focuses on finding solutions for OEM's most challenging problems. Our team of specialized engineers work hand in hand with customers to address problems quickly, assure quick turn times and responsiveness and maintain open communication throughout the process. 
Our onsite testing lab and wide array of testing capabilities allow us to provide both OEM specified and custom testing processes. Our team then provides extensive test reports and analysis to ensure the solution will meet the performance and cosmetic standards of the customer.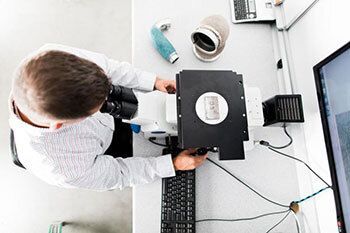 Our engineers have years of experience developing solutions that solve difficult OEM challenges and enhance the life, quality and appearance of their products. Using a proven three step process our team ensures collaborative development through solution validation. 
The process steps are as follows:
Define customer challenge: Form a joint customer and Lincoln Industries team. Confirm specifications, timing and cost requirements.
Develop solutions: Undergo extensive lab and field testing and engage industry experts to develop potential solutions.
Customer qualifies solution: On-vehicle testing and PPAP approval.
Our innovations are currently in production with premium brands in the motorsports, powersports, automotive and class 8 truck industries. 
---
Contact Us
Lincoln Industries
Business Development Team
sales@lincolnindustries.com
---
---
Related Technology